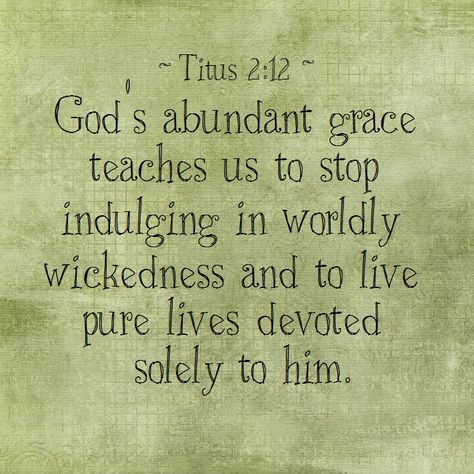 Because sin is a deceiver, many have been misled into thinking that they can save themselves by their own good works.
In a recent survey in three cities of America, the question was raised: Who goes to heaven and who goes to hell?
The typical answer in every city was:
those who are good go to heaven and those who are bad go to hell.
But the Bible clearly teaches that "by observing the law [trying to be good], no one will be justified [declared righteous]" (Galatians 2:16). Paul repeats the same statement in Romans 3:20, and then adds, "Through the law we become conscious of sin."
The Jews of Christ's day made the tragic mistake of believing that they could be

saved by keeping the law alone

. For this reason, in the beginning of his ministry, Jesus invited these sincere Jews who desperately tried to work their way to heaven, "Come to me, all you who are weary and burdened [very discouraged], and I will give you rest" [Matthew 11:28].

Let us depend on Jesus's shared blood, the word of God and the Full help of the Holy Spirit, these are what the grace of God is all about.

The GRACE teaches us to CHOSE AND DO WHAT IS RIGHT AND ACCEPTABLE TO GOD Titus 2:11-15

1. God's grace brings salvation to all people (2:11).

When Paul writes, "For the grace of God has appeared," he is referring to the embodiment of grace in the person of Jesus Christ, who was "full of grace and truth" (John 1:14). It is not that God's grace is missing from the Old Testament. No one was saved in the Old Testament apart from God's grace. But as John 1:17 states the contrast, "

For the Law was given through Moses; grace and truth were realized through Jesus Christ."

God rightly could have sent His Son to condemn us and judge us. But instead (John 3:17), "

For God did not send His Son into the world to judge the world, but that the world might be saved through Him."



2. God's grace trains us who are saved in godliness (2:12-14a).
The word "instructing" means, "child-training." It includes teaching, but also, correcting and disciplining. It is a process that begins at salvation and continues until we stand before the Lord.
But, note that grace does not mean, "hang loose and live as sloppily as you please." Rather, grace trains, disciplines, and instructs us in godly living.
Paul mentions three ways that grace trains us:

A. GRACE TRAINS US TO DENY UNGODLINESS AND WORLDLY DESIRES (2:12A). means, living in a self-controlled manner, not yielding to various passions and impulses.

B. GRACE TRAINS US TO LIVE SENSIBLY, RIGHTEOUSLY, AND GODLY IN THIS PRESENT AGE (2:12B). This refers to a life of integrity and uprightness in your dealings with others. It means conforming to God's standards of conduct, as revealed in the commandments of His Word.

(3). GRACE TRAINS US TO LIVE GODLY.This refers to holiness and devotion to God, beginning on the heart level. It means to live a God-ward life, knowing that He examines your heart. You confess sinful thoughts to Him and live in the love and fear of God. As Paul expressed his concern (2 Cor. 11:3), "But I am afraid that, as the serpent deceived Eve by his craftiness, your minds will be led astray from the simplicity and purity of devotion to Christ."

C. GRACE TRAINS US TO LIVE IN GODLINESS BY LOOKING AHEAD AND BEHIND (Titus 2:13-14)
The forward look is toward the second coming of Jesus Christ. The backward look is toward the cross and its implications on our lives.

(1). LOOK AHEAD TO THE BLESSED HOPE OF CHRIST'S SECOND COMING (2:13).
God's grace instructs us to look "for the blessed hope and the appearing of the glory of our great God and Savior, Christ Jesus."
If your focus is set on the hope of Christ's return, you will purify your life from every known sin (1 John 3:2-3).

(2). LOOK BACK TO THE SUPREME DEMONSTRATION OF HIS LOVE, WHICH REDEEMED US FROM SIN AND MADE US HIS OWN POSSESSION (2:14A).
"Who" refers back to "our great God and Savior, Christ Jesus." None other than He "gave Himself for us"! If that thought doesn't grip your heart, you're in deep spiritual trouble. Paul shows that this past grace that was shown to us produces godliness in us.